Let's take a stab at what your first thought is after consuming that mighty title line.
"What on earth are you cooking up here?"
Something along those lines? Don't worry we'll steer you back toward the meat-less context behind this title.
When we were brainstorming ideas for our recent Maximise the Value of your Content webinar, we knew it was essential to add an age-old advertising pun and put our Social Storytellers spin on it.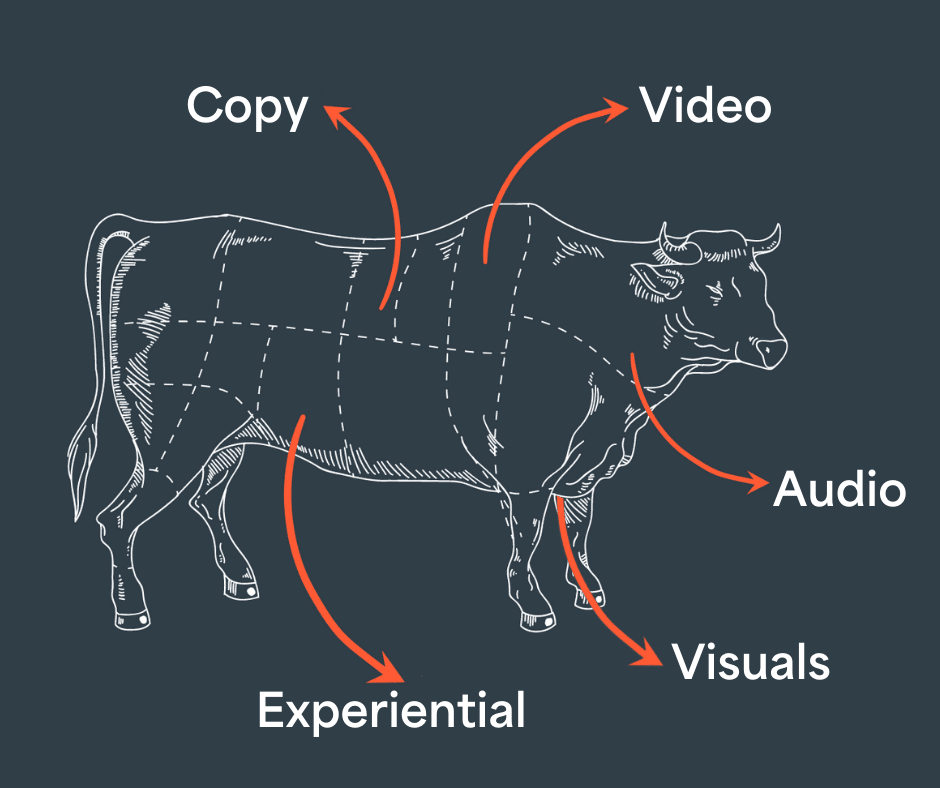 Essentially, when we needed to hunt for our next meal, taking down a buffalo was a major job and it required a bunch of people to work together to get the job done. No one was going to try to take down a buffalo for one measly meal, this was going to sustain them, so the thinking became 'if you're gonna put in all the effort, you need to make sure you use every part of the buffalo'.
Bringing that notion back to the social sphere, we are looking at rethinking how we create content and what value it brings to your audience in the present and in the future. We're identifying what sub-value our content can bring us and where we can lean into it to diversify our content.
With that in mind, let's break down the five types of content we're milking from this buffalo.
Visuals
Let's begin with the simplest of content elements, a visual image. We can use a visual content element in the form of a billboard, infographic, meme or even simple photo that we take on our above-average phone cameras.
Why? Visuals are instantly perceivable. In fact, scientists have proved that visual images get to the brain a whopping 60,000 times faster than text. Insane! Your audience can engage with an image in 2 seconds as they pass by on their way to work or when they're scrolling past on their phones. Visuals can act as a vehicle to improve brand recognition and keep your audience engaged without a lot of effort on your part.
Audio
The next means of content will surely be music to your ears! *insert laugh since you're clearly laughing* Audio has become one of the most adaptable ways for audiences to consume mass amounts of content since the act of listening is second nature to us all. Whilst we listen to a song or a podcast episode, we are managing to consume information whilst immersing ourselves in another task like cooking which makes this content easily digestible.
Why? Where a video lets businesses or brands insert themselves into someone's time, audio content lets you walk alongside consumers. Put simply, audio acts as a pull strategy where consumers are naturally drawn towards coming back for more as they subscribe to more podcast episodes or add a song to a playlist they come back to often. You become a part of their routine.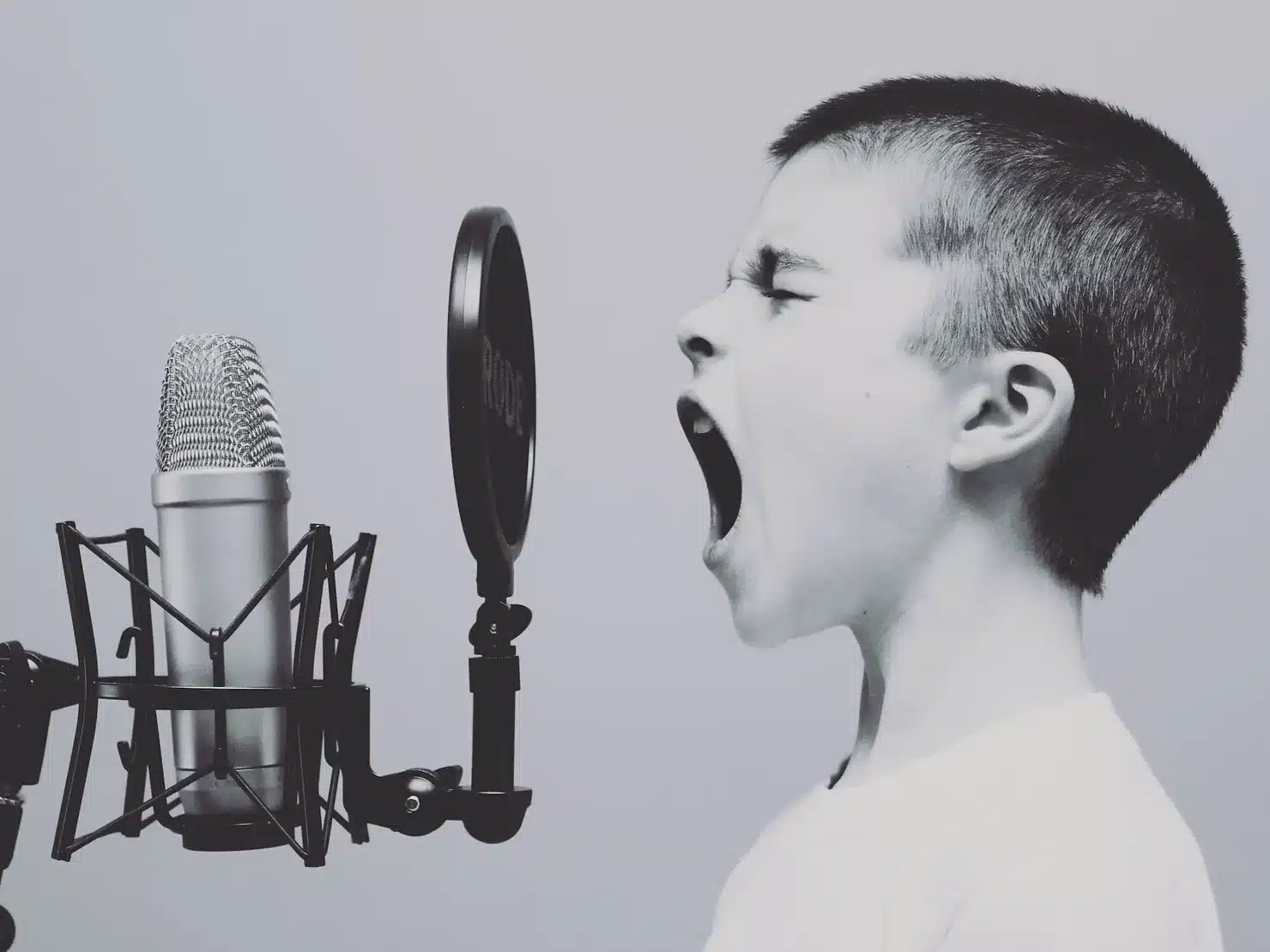 Copy
At The Social Storytellers, we're in the business of storytelling and what better way to create a story than through the good-old written word? We're talking about written material that could be curated into anything from a caption for a social post, an article or blog (like the one you're reading right now), a transcript or even the captions that are overlayed onto a video.
Why? As consumers contend with the fast pace nature of content and media platforms, reading is the one form of content they have complete control over when absorbing the message. When someone is reading, they internally determine the speed that they are taking that information – they read at the speed they are comfortable with and take that information in a way that their brain has already trained them to do.
Videos
With the combination of visuals and sound, there is nothing video can't do. As a compelling medium that is proven to be one of the most engaging types of content across the social sphere, it is also the most accessible and therefore able to garner a higher reach. Videos are also one of the "stickiest" content pieces, with audiences sitting in the palm of businesses' hands as they watch, consume and give the video all its attention.
Why? What's most important about video content is how you can break it down into bite-sized pieces. Take our Maximise the Value of your Content webinar, we've been able to strip out the audio, transcribe it, and rework the content to create this very blog. One piece of content you've captured and yet so many ways to utilise it.
"Strip out the audio and transcribe it, then you've got fantastic quotes to use on social media or for publishing on your website in your other collateral"
In this day and age, if you're not including video in your strategy or campaign, you're missing out on the immense collateral a video can give you.
Experiential
Last but certainly not least, experiential content is all about educating, inspiring, and creating a lasting impression to build a positive relationship with audiences. Simply put, experiential content is digital content that is purposefully designed to create an immersive experience for its audiences through some combination of interactions, animations, embedded media, and storytelling.
Why? Media and marketing have evolved into something greater, and with that expansion comes the opportunity to stand out and give your audiences a live, engaging experience. By adding context and understanding to your audience's journey, you can create the most relevant experiences that increase your audience loyalty and their direct interaction with your brand or business.
Now there you have it, you've been buffaloed…
Want to learn more from the Old Man of Social Media? We've got a whole webinar episode that you can dive into! Click here and find more from our creative team!